PowerLocus, a rapidly expanding technology brand renowned for its high-quality headphones, proudly announces a groundbreaking collaboration with The Smurfs, bringing forth two captivating kids headphone collections. With a steadfast commitment to innovation and user satisfaction, PowerLocus is excited to unveil these unique headphones that promise to redefine how children experience audio entertainment.
In an extraordinary partnership facilitated by PowerLocus and The Smurfs' shared values of creativity and fun, the two brands have joined forces to introduce these all-new kids headphone collections. These collections are tailored to provide an enchanting auditory journey for young minds while ensuring safety, comfort, and an element of delightful design.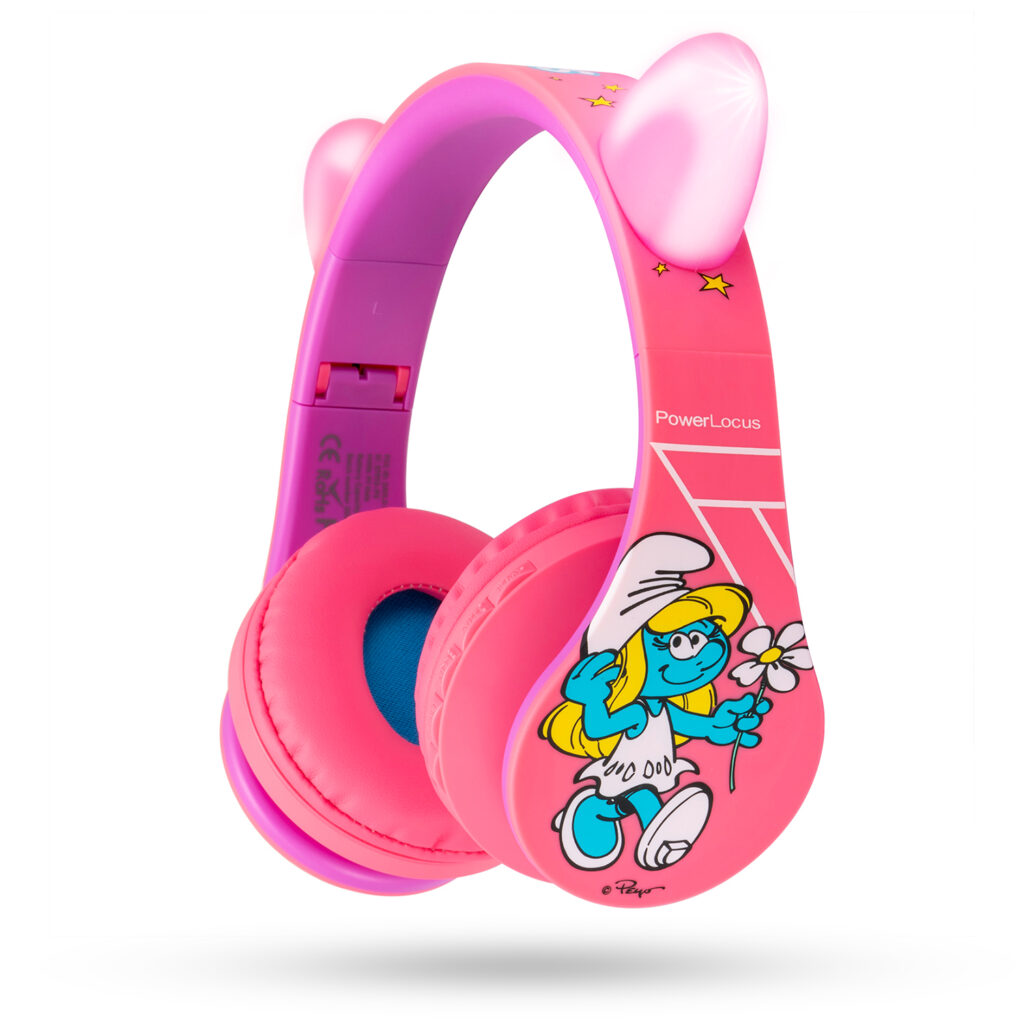 The first collection, designed to resonate with young girls' tastes, boasts a remarkable feature: LED light Cat Ears that emanate a sense of wonder. This collection, featuring the beloved character Smurfette, adds a touch of magic to every listening experience. The vibrant LED lights not only elevate the visual appeal but also create an immersive atmosphere for young users.
For fans of the popular "PLED" kids model, PowerLocus has taken innovation a step further by infusing the collection with iconic Smurf characters. The integration of these cheerful characters is certain to bring joy and excitement to every moment spent listening to music, watching videos, or playing games.
The PowerLocus kids headphone collections offer unparalleled versatility with wireless, wired, and micro SD modes. Whether on a thrilling adventure or a quiet moment of reflection, these headphones cater to every preference, making them the ultimate travel companions for young explorers.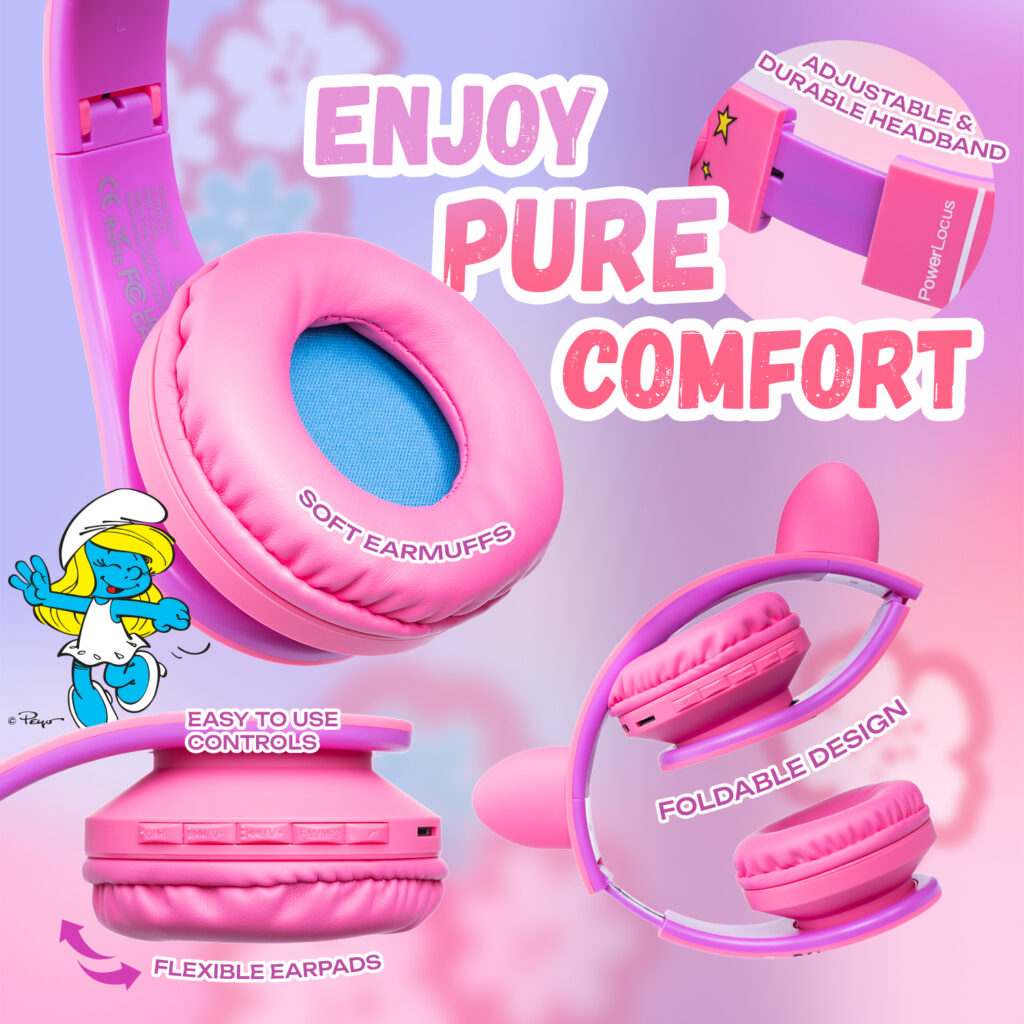 Packaged in premium boxes with a sophisticated aesthetic, these headphones are not only a source of entertainment but also a perfect gift for any occasion. The captivating blend of technology and design ensures that these headphones will be cherished by children and parents alike.
"We are thrilled to introduce these extraordinary headphone collections in collaboration with The Smurfs. The combination of PowerLocus' dedication to quality and The Smurfs' timeless charm has resulted in products that truly resonate with our young audience," says Alexander Glushkov, Co-Founder of PowerLocus
"With innovation at the forefront, we are excited to bring joy and excitement to children's lives through these unique audio experiences."
With a vision to inspire young minds and enhance the audio experience for children worldwide, the PowerLocus x The Smurfs kids headphone collections mark a significant milestone in the brands' pursuit of excellence.
For more information about these captivating headphone collections and PowerLocus' commitment to innovation, please visit powerlocus.com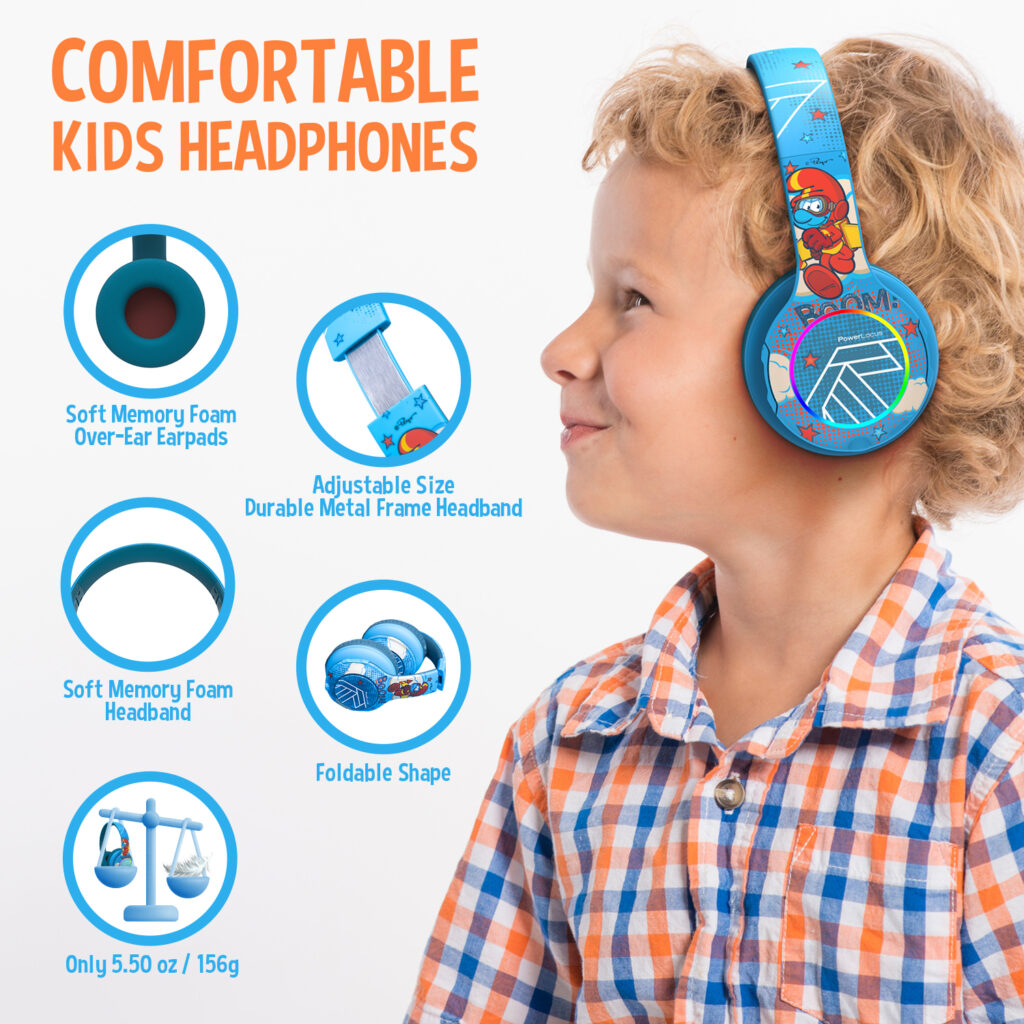 About PowerLocus
PowerLocus is a dynamic international brand that specializes in the development and manufacturing of cutting-edge consumer electronics products. With a core belief that simplicity enhances magic, PowerLocus designs products that seamlessly blend technology with user-centric design, creating an unparalleled sensory experience.
About The Smurfs
The Smurfs, created by Peyo, have enchanted generations with their whimsical adventures and timeless appeal. These beloved characters have evolved into a global cultural phenomenon, captivating hearts through various forms of media, entertainment, and merchandise.